As any gamer knows, having the right tools can make all the difference when it comes to winning. In the world of Roblox, two main types of "hacks" or "exploits" can give you an edge over your opponents: script executors and aimbots. Script executors allow you to run custom scripts, which can give you access to features and abilities that are not normally available in the game.  
Synapse X and JJSploit are both popular script executors for the Roblox game platform. Both Synapse X and JJSploit allow users to inject and run arbitrary code within the Roblox game runtime, giving them access to powerful features and resources that are not normally available to player accounts. However, there are some key differences between these two executors. Both have their pros and cons, but which one is the better option? Let's learn it here. 
What does Synapse X do in Roblox?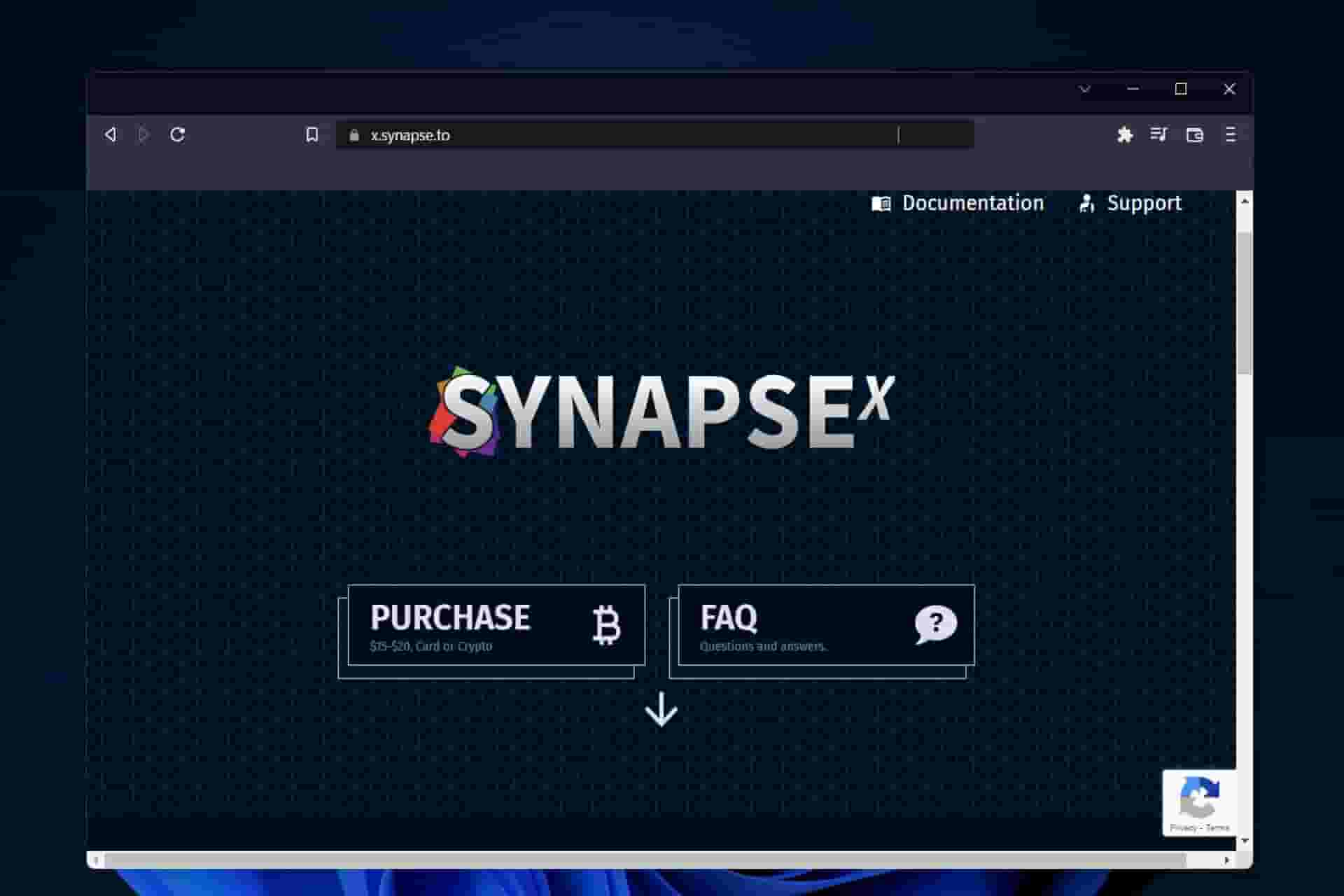 Synapse X is a script executor for the Roblox game platform. It allows its users to execute arbitrary code within the context of a Roblox game, potentially allowing for the exploitation of game bugs, the creation of cheats, and other malicious activities. You can also use it to create custom gameplay experiences or to simply make a game look different.
By injecting code into a game, Synapse X allows users to change how the game looks and behaves. This can be used to create entirely new games or to customize existing ones. In addition, Synapse X can be used to bypass anti-cheat measures in Roblox games. This means that players who use Synapse X can cheat without being detected. As a result, Synapse X is a powerful tool that can be used to greatly alter the experience of playing Roblox games.
Features of Synapse X Roblox Script Executor
Character customization 

Environment customization  

Gameplay customization  

Save states  

Execution Tab

Cheat detection  

Synapse X discord

Script sharing  

AutoLaunch/AutoAttach

Internal UI

Close File/Clear Confirmation
What does JJSploit do in Roblox?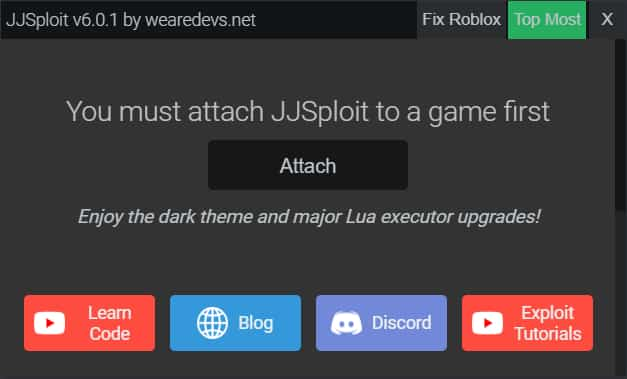 JJSploit is a Lua executor and script manager for the game Roblox. Users can run Lua scripts on their games to add features and customization. JJSploit also includes various features and tools for managing and developing scripts, making it an essential tool for any Roblox user.
Read- Why Roblox is so popular ?
Some features include a built-in code editor, debugging tools, and a library of community-created scripts. JJSploit is constantly being updated with new features and improvements, making it one of the most popular and useful Lua executors available.
Features of JJSploit Script Executor 
Below are some noticeable features you will experience after using the free download JJsploit. We have added only the best-selected features.
Support 32 and 64bit systems

LUA executor

DLL injector

JJsploit mm2 script

JJsploit aimbot

Codes redeem

JJsploit da hood script

No lag

Anti ban

Super Jump

Infinite Gold
How does Synapse X compare to JJSploit? 
When it comes to Roblox exploits, Synapse X is one of the most popular options. But how does it compare to JJSploit, another popular script executor? Both Synapse X and JJSploit offer a wide range of features, making them both ideal choices for anyone looking for an exploit. However, there are some key differences between the two. 
Synapse X offers more stable and reliable execution, meaning that scripts are less likely to crash or freeze. In addition, Synapse X offers better protection against detection by anti-exploit measures, making it a better choice for those who want to avoid being banned. 

There is no Synapse x free version, while JJSploit is free to use. This means that Synapse X is constantly being updated and improved by its developers, while JJSploit is only updated sporadically.  

Finally, Synapse X offers a more intuitive and user-friendly interface, making it easier to use for beginners. Ultimately, the decision of which exploit to use comes down to personal preference. However, Synapse X is generally considered as the better option, thanks to its stability and functionality.
How to Download & Use Synapse X Roblox Script Executor?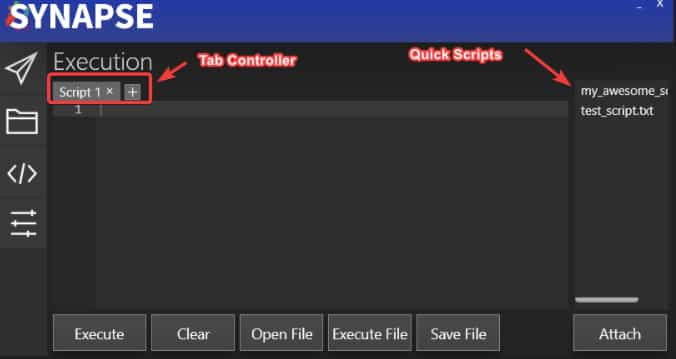 Remember that Synapse is a paid product, you can download and use it only after paying for the services. The detailed steps for Synapse x download are:
Purchase a copy of Synapse X. The software costs between $15 and $20 USD and can be purchased from the official Synapse website. Once you have made your purchase, you will be emailed a link to download the software.

Next, download and extract the software. When you launch the application for the first time, you will be prompted to register for a new Synapse account. You will need to use the serial key emailed to you when you made your purchase to complete the registration process.

After registering your account and logging in, you are ready to start using Synapse X to cheat in Roblox games! However, remember that using cheats can get you banned from Roblox, so use them at your own risk. Enjoy!
How to Download JJSploit & Use It for Roblox?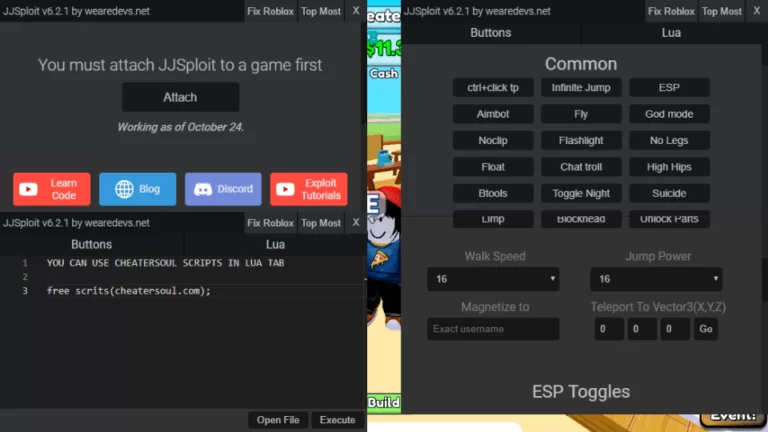 JJSploit is available for free and can be downloaded from several different websites. Detailed steps of JJsploit download are:
To use JJSploit script, simply download the latest version and open it. 

Then, start up any Roblox game and click on the "Attach" button. 

Once the game runs in the background, you will see a notification in the bottom right corner of the screen; this means JJSploit is ready to use. Just execute any of the available commands and enjoy the game. 
Some Last Words
Both Synapse X and JJsploit have a lot of features in common. They both allow you to inject code into running processes, have a built-in debugger, and see the output from your scripts. But which one should you choose?
Ultimately, it depends on what you want to do with the script executor. JJsploit is probably good enough for your needs if you just want to run basic scripts. However, if you need more advanced features like debugging or remote execution capabilities, then Synapse X is definitely worth checking out.
Frequently Asked Questions 
Q1. What is a Roblox Script Executor 
A script executor such as Roblox level 7 script executor is a computer program that enables users to input custom scripts into a game like Roblox that they are trying to exploit. This can give the user an advantage over other players, as they are able to execute commands that are normally not possible within the game.
Some popular games commonly exploited using a script executor include Roblox, Minecraft, and Fortnite. However, you can also use them for legitimate purposes, such as testing game mechanics or developing new features  
Q2. How do I buy Synapse X?
It costs between $15 and $20 USD, and you can buy it by pressing the 'Purchase' button at the top of its official page. You will receive the software to your email address in the form of a link. Simply, click on the link and download Synapse X. You can use Synapse X on one PC at a time. 
Q3. What is a good Roblox executor?
KRNL is a popular Roblox executor that supports a wide range of scripts. It has a sleek and user-friendly interface, and it constantly receives updates with new features. KRNL is also one of the most stable executors, which makes it a good choice for those who want to avoid crashes and freezes. 
Synapse x is another popular executor that is popular for its ease of use and reliability. It also supports a wide range of scripts, making it a good choice for those who want to customize their game experience. 
JJSploit is a newer executor quickly gaining popularity due to its unique features and stability. While it does not support as many scripts as KRNL or Synapse x, it is still a good choice for those looking for an Executor with specific features.
Q4. What are the risks associated with Roblox script executor? 
One of the biggest risks is that executors can be used to inject malware into your computer. Hackers or anti social elements can use this malware to steal your personal information or even take control of your computer. 
Many executors are created by third-party developers who may not have the best intentions. So, it's important to be careful when downloading and using executors. Make sure that you only download executors from trusted sources and never run executors that you don't fully trust. However, there are also some potential benefits to using an executor, such as cheating in games or bypassing security restrictions. 
Q5. Is Roblox script executor mobile version available?
Yes, there is a mobile version of Roblox Script Executor available. This app is Mobile Executor APK, and it provides amazing support for Android devices. With this app, you can easily execute scripts in almost all Roblox games.