Looking for Mongraal Settings? Don't worry we have got you covered. Kyle Jackson or Mongraal is a famous British gamer who is currently a part of Team Secret. He came into the headlines as the youngest esports player in Europe. For now, he is also tagged as the best player in Fortnite in the UK.
This young player also qualified four times for Fortnite World Cup. As per the expectations, he also performed in different solo and duo tournaments and also, became one of the highest-paid Fortnite players. You will not find Mongraal streaming that often but he still gets 28,000 views on his Twitch channel.
He usually focuses on his professional career more and tournaments. He has got a great fan base on his Twitch channel and his fans adore him for his skills. But there is no doubt that one needs to practice daily to get there. If you also want to play like him, giving a try to his gaming settings may be helpful for you.
Moreover, if you want you can also customize Mongraal settings according to your preference. In this post, we have come up with complete Mongraal settings for you. Keep reading to know.
Mongraal Settings: Video Settings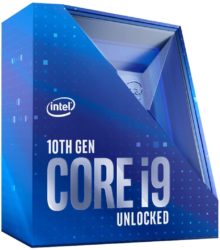 Mongraal has configured the video settings in a way to get the maximum possible FPS but there is still one exception. He has set the view distance value to Epic which may be overkill because there is no effect of this setting on the rendering distance.
However, with this, the storm and loot visibility becomes better for him. When it comes to the colorblind settings, similar to Clix, he has activated it and set it as deuteranope 10 so that he can see and spot enemies faster.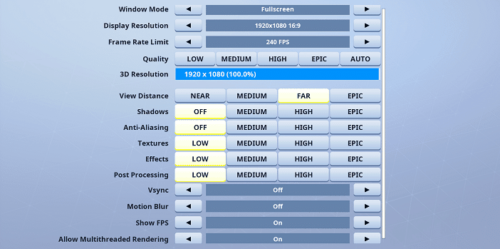 | | |
| --- | --- |
| Colorblind Mode or Strength | Deuteranope 10 |
| Interface contrast | 1.09X |
| Anti-aliasing | Off |
| Resolution | 1920 x 1080 |
| Windowed mode | Fullscreen |
| Frame rate limit | 240 FPS |
| View distance | Epic |
| Brightness | 98 percent |
| Post-processing | Low |
| VSync | Off |
| Allow multithreaded rendering | On |
| Motion Blur | Off |
| Textures | Low |
| Effects | Low |
Mongraal Settings: Mouse Settings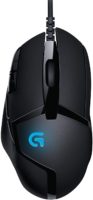 When it comes to Mongraal mouse settings, he has preferred to keep all the settings default except keeping the polling rate at 1000 Hz. Here is a complete list of Mongraal mouse settings for you.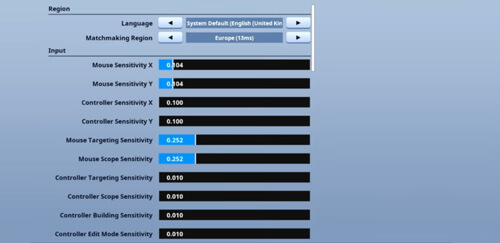 | | |
| --- | --- |
| Sensitivity X-Axis | 4.9 Percent |
| Sensitivity Y-Axis | 4.9 percent |
| DPI | 800 |
| Polling Rate | 1000 Hz |
| Scope sensitivity | 29.0 Percent |
| Targeting sensitivity | 29.0 Percent |
Mongraal Settings: Keybinds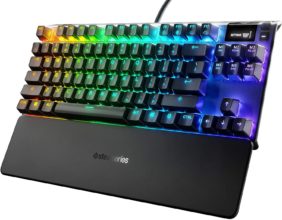 Talking about the keybinds, Mongraal prefers using the mouse to build. Using the mouse buttons for building provides enough extra keys on the keyboard so that he can switch between his weapons easily.
Moreover, he likes to keep the guns and the harvesting tool near the movement keys also. Check out the complete Mongraal Fortnite keybinds below.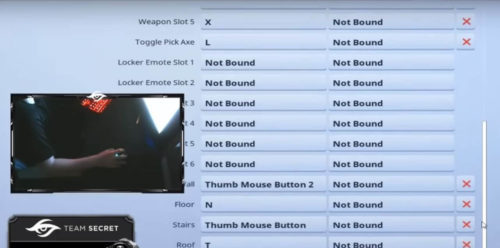 | | |
| --- | --- |
| Roof | Shift left |
| Crouch | CTRL-Left |
| Reload | G |
| Rotate building | Mouse wheel button |
| Edit on release | Off |
| Inventory | Left Alt |
| Stairs | Mouse 4 |
| Wall | Mouse 5 |
| Floor | DPI Mouse Button |
| Trap | C |
| Map | M |
| Harvesting Tool | R |
| Weapon 3 | 3 |
| Weapon 4 | F |
| Harvesting Tool | R |
| Weapon 1 | 2 |
| Weapon 2 | Q |
| HUD Scale | 52 percent |
| Spring by Default | ON |
Know More About Mongraal
Mongraal gained interest in gaming at a very early age and he started participating in COD and Halo till he turned ten years old. After this, he started playing H1Z1 and gained his interest in competitive gaming. Later on, in 20187, he started playing Fortnite.
Other than this, his parents also supported him in his decision and he also made sure to perform great in his academics as well.  After that, Mongraal also played in the Fortnite solo World Cup and secured the 13th position. As the prize money, he earned 225,000 USD.
At the age of 13 only, he became a part of Team Secret and also joined Twitch. He played as a member of Team Secret for about one year and then decided to leave the team and join FaZe clan.
With FaZe clan only, he participated in the Fortnite world cup. In addition, when it comes to his streaming schedule, he streams for around 2 to 4 hours in a day but not at a fixed time.
Conclusion
So, now you are aware of Mongraal settings including his mouse, video, and keybinds. Surely, along with these settings, you need to practice playing like him. We hope that you will also get there.