AMD dropped its mid-range, 64-bit Hexacore microprocessor Ryzen 5 2600 in 2018 as a successor to Ryzen 1600 in 2018. The variant, based on 12 nm Zen+ micro-architecture, comes with a base clock of 3.4 GHz but just like the other Ryzen CPU lineups, can operate on a max boost clock of 3.9 GHz. But to look for the best motherboard, you need to keep the following specs in mind.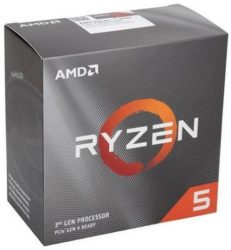 Socket: AM4
System Memory Specifications: 2933 MHz
System Memory Type: DDR4
So, let's take a look at the motherboards that will help you get the best out of the processor depending on your needs.
Gamers Paradise
ASUS ROG Strix 570 E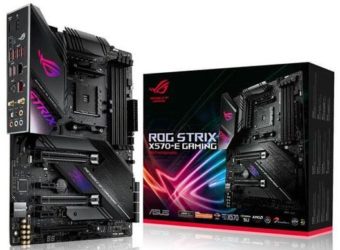 If you have not been living under a rock, you've definitely heard about Asus's Republic of Gamers line of motherboards. One of the members of the family, the ROG Strix 570 E can be your choice if you want to have an experience that edges on gaming.
It comes with Asus Aura Sync RGB lighting control with Gen 2 GRB Headers for aggressive lighting. The Pro cool II sockets will keep the processor cool when it hits the top clock speeds. The Strix also comes with two PCI-E 4.0 Bus standards for additional device support. The Armoury crate app connect gives you added control over a plethora of gaming products. Its 2.5 G ethernet and Intel Wi-Fi 6 get you the best LAN experience. The build quality is also very sturdy. However, you might feel the pinch as all these features do not come very cheap.
MSI MPG x570 Gaming Plus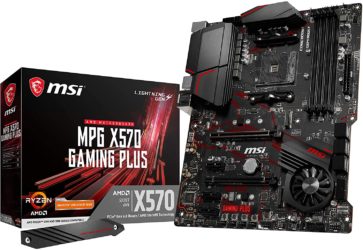 If you are looking for something more game-oriented, then MPG X570 Gaming Plus is going to make you feel just at home. Powered by the flagship x570 gaming chipset, and supporting up to 128 GB of RAM, the MPG does what is said on the tin.
Equipped with Heatsink Design, 8+4 pin CPU power connector, Core Boost, and DDR4 boost, the motherboard is built to set free what Ryzen 5 2600 has in store. MSI's very own RGB lighting system lets you control 29 effects with just a single click. This motherboard also features the same PCIE 4.0, AMD Turbo USB 3.2 Gen2 that transfers 10 G data per second. It gives you an experience of the highest order with minimal to no lag.
Pocket Friendly
AsRock B450 Pro4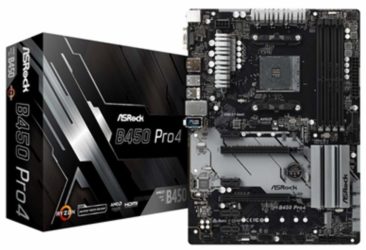 If we have your pocket screaming for some respite, the AsRock B450 Pro4 is here for the rescue. It is one of the most cost-efficient options in the segment and though it tunes down on a lot of aspects from the ones mentioned above, it is still enough to give you a stable and rich experience.
The motherboard uses two ounces of copper material for PCB layering. This is meant to deliver a better cooling system. The motherboard has a type A and a type C USB Gen USB 3.1 Gen2 port for fast data transfer. It has 2 PCIe 3.0 slots inbuilt with 4 PCIe 2.0, which can handle your everyday work with effortless ease. If hardcore gaming is not your daily bread, this motherboard will suit you just fine.
AsRock B450M-HDV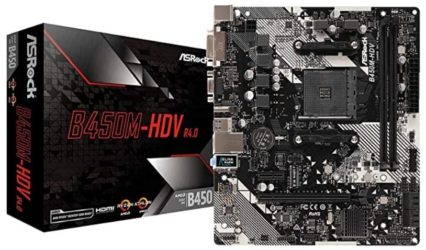 Now this one is for those who love their videos in really high definition. The Ultra M.2 pushes the data transfer speed to 32 gigs per second! It also has solid capacitors to keep it stable and durable. The high-density glass fabric reduces the chances of electric shock. But the best of it all is that it can support up to three monitors without needing an extra graphics card and the  7.1 HD audio codec coupled with ELNA audio caps give you the best sound experience you can get.
With all said, the only drawback is that you cannot overclock on this motherboard. Apart from that, this motherboard fits the bill for all your needs.
There are other motherboards out there that deserve shoutouts too for what they offer like Gigabyte B450M DS3H Micro ATX, MSI MAG X570 TOMAHAWK, and many more. The bottom line is, that you need to buy the motherboards based on the needs and the specifications that should be the primary priority.