Pluto TV is a streaming service offering a complete range of content including movies and TV shows absolutely free. No doubt it has a good collection of popular movies from different genres. However, when it comes to looking up your favorite content, you might be left wondering about how to search on Pluto TV. Why? For the simple reason, it has no search bar that you would find on most other websites. Instead, you might be forced to browse through endless listings to try and find what you are looking for. 
At first, it might make you feel like an amateur astronomer trying to spot the planet Pluto at the edge of our solar system. However, it is not that difficult and we are here to assist you with just that. We present a few quick and efficient ways to search for content on this streaming service in no time. 
Since a lot of users have faced the same issue, we have categorized ways of searching content for your convenience. Hopefully, it should make things easier for everyone. So, here we go. 
1. How To Search on Pluto TV? 
There are over 300 channels on Pluto TV from which you can choose to watch Live TV. So, the basic idea is to find different categories of channels to browse and find what you are looking for. You can follow these steps to complete your search.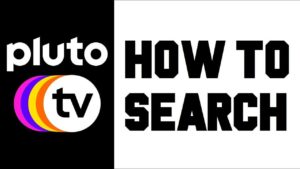 Look for the category of content within Live TV in which you are trying to search. 

The interface should not be hard to figure out. You can find content categories to the left from where you can make a selection based on your preferences. 

Essentially, the app would throw up a list of channels in your selected category which you would need to browse.

Scroll through the channel list till you find the channel of your interest. Then you can find your favorite shows running at the time by clicking on that channel. 

Select the show of your choice and if it is running life, you can watch it with great ease. 

If the selected show is not running at the moment, it should be listed on the right. You will need to wait in order to watch the show in its designated time slot. 
Read-Download & Install Cinema HD APK on Android
2. How To Search Movies on Pluto TV? 
For movie lovers, Pluto TV has an exciting collection of popular titles to explore. However, without a conventional search function, it might take up a lot of time to look for movies of your choice. It should be much easier to find a movie as you will see below on our solution on how to search on Pluto TV.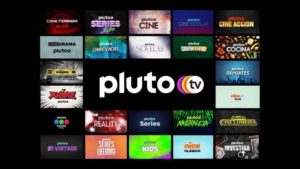 You can click on the section titled Movies and choose the genre of your choice.

Now simply scroll through the list to choose your favorite movie and watch to your heart's content without paying anything. 

You can also run a Google search to see if a particular movie is streaming on Pluto TV. It could save you lots of time spent searching for the title. 
3. How To Search On Pluto TV App On Phone? 
Some users might wonder if it is easy enough to search for On-Demand content or Live TV if one is accessing the app on one's phone. It is no more difficult than scouring through categories of content on the website. In fact, the app interface is way more smoother and efficient compared to the web version. 
The basic approach should be similar to the one adopted for searching for content on the website. You can also create a watchlist for content you have watched or come across once. It would allow easier access to the content as you will not need to look for it all over again. 
Final Thought: 
It might sound like a lot of effort to simply search for content on Pluto TV. However, after going through the points discussed above you will get a clear idea of how to search on Pluto TV. It should save you a lot of time. We might add that despite some issues with accessibility, Pluto TV remains one of the most popular streaming services available. It alone speaks volumes of the quality of content available on this app and ensures your time is well spent. 
If you are facing problems searching for movies or shows on Pluto TV, find a complete and workable solution of how to search on Pluto TV right here.